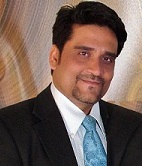 Gajendra Khare M.Sc. Mathematics, PG dip in IT, & MBA-HR) is the Founder & Chief Executive at SCS universal. Mr. Gajendra Khare, a seasoned HR professional with an impressive track record of 20 plus years in the field. With his extensive expertise across various HR domains, Mr. Khare brings valuable insights and a wealth of experience to organizations seeking HR excellence.

Throughout his career, Mr. Khare has consistently demonstrated his commitment to driving organizational success through effective people management strategies. His diverse experience spans areas such as recruitment and talent acquisition, employee relations, performance management, training and development, HR policies and compliance, and organizational development.

Mr. Khare's expertise extends beyond theoretical knowledge, as he has actively implemented HR initiatives and strategies in both large multinational corporations and dynamic startups. His hands-on experience allows him to offer practical solutions and guide organizations through various HR challenges, enabling them to achieve sustainable growth and success. In addition to his strong professional background, Mr. Khare is known for his exceptional interpersonal skills, leadership acumen, and his ability to build strong relationships with stakeholders at all levels. He believes in creating a collaborative and inclusive environment where employees can thrive and contribute to organizational goals.

With a passion for continuous learning and staying abreast of industry trends, Mr. Khare consistently upgrades his skills and knowledge to remain at the forefront of the HR field. He actively seeks opportunities to share his expertise through workshops, seminars, and industry events, further contributing to the development of the HR community.

Organizations seeking a trusted HR professional who can provide strategic guidance, implement best practices, and drive HR transformation will find an invaluable partner with capability to align HR initiatives with business objectives, combined with extensive experience across diverse HR domains, makes him a valuable asset in achieving organizational success.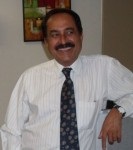 Pradosh Mishra, an alumnus of XLRI, Jamshedpur, an Enriched and Experienced Human Resource Domain Expert with the Heart of a Mentor and Trainer. Pradosh has over 30 years of rich experience in overseeing the gamut of Human Resource and Work Relation Management in the industries of national and international repute. He is a keen communicator and has the ability to relate to people across the levels that drives achieving desired objectives. Presently, a HR Consultant and Faculty in Unitedworld School of Business. A Corporate Trainer and Motivator for performance excellence.